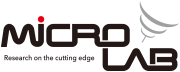 2021 EMO MILANO / Owning a R&D team with Innovative design to solve problems for customers.
The manufacturer of high efficacy spindles and rotary table for machining center & high speed owns the power of innovative design, and the most important foundation for new product design for MicroLab is by cooperating and developing with our customers.
2021 EMO MILANO
European Machine Tool Show
04 Oct, 2021
Exhibtion Information
Date: 2021/10/04 ~ 2021/10/09
Site: HALL 3 G18
Website: https://emo-milano.com/en/homepage-4/#login
Machining Center Spindle, High Speed Built-in Motor, Spindle & Rotary Table for 5-Axis Series, Spindle for Multi-Machining Series - MicroLab
Located in Taiwan since 1999, MicroLab Precision Technology Co., Ltd. is a machining spindle manufacturer in Machine Tool Industry. Main products, including Machining Center Spindle, Built in Spindle, Rotary Spindle Head, A/C Double Rotary Spindle Head, Direct Drive Spindle, High Speed Spindle, Pulley Driven Spindle and so forth.
High efficacy spindles & rotary table manufacturing with deep background of Science & Technology to transcend the best performance and safety of products according to the international inspection and evaluation. Milling & turning direct drive spindle, direct drive spindle, built-in motor spindle, direct drive spindle and pulley driven spindle with outstanding characteristics in regards to bearings, speed suitability and machining.
MicroLab has been offering customers high-quality machining spindles, both with advanced technology and 30 years of experience, MicroLab ensures each customer's demands are met.