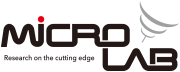 MicroLab / Owning a R&D team with Innovative design to solve problems for customers.
High efficacy spindles & rotary table manufacturing with deep background of Science & Technology to transcend the best performance and safety of products according to the international inspection and evaluation. Milling & turning direct drive spindle, direct drive spindle, built-in motor spindle, direct drive spindle and pulley driven spindle with outstanding characteristics in regards to bearings, speed suitability and machining.

Mainly produce spindle of machine tool. All products self-developed and designed, got 23 patents.

The light and shadow of windows freshen your feeling of breath, with the higher consideration in your mind.

Information of new product with continuous research and development and previous domestic and foreign exhibition.
Product Launch
Suitable for 5-axis machining centers and milling & turning integrated CNC Lathe. Equipped with high resolution encoder, achieve high position and repeatable accuracy.
Read More
Design for Multitasking Milling Turning Center, is an innovative solution which combines both milling and turning technologies in a single machine.
Read More
All of the Products